PRODUCTS
Rosemary Rex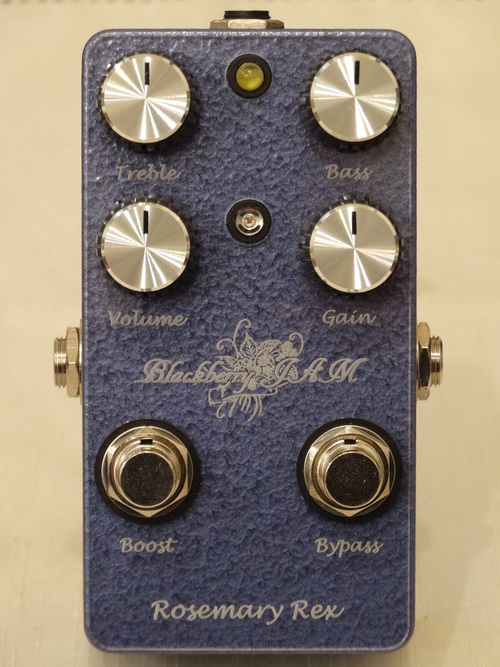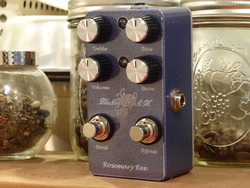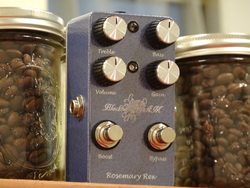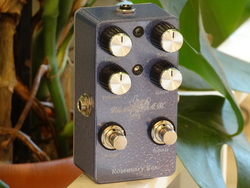 Rosemary Rex   ¥27,000(excluding tax)
Rosemary Rex is Rosemary's High-end Model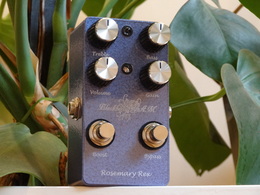 The main feature of this machine is that Marshall 1959 Super Lead and the remodeled Marshall are packed in one unit.
When the Boost switch is off , 1959 Super Lead intact, comfortable harmonic overtone, low range with thick, juicy middle range, and good high region pop out.
When the Boost switch is turned on , it is in the 60 's remodeled Marshall.
Vintage Marshall reminiscent of the early reconstructed Marshall amp that has a strong sound pressure and a fat and dense gain packed in a well-balanced manner, while retaining a soft texture.
Needless to say the range of the range and the speed of the response.
" Rosemary Rex " should be able to enjoy the feeling of playing and sound - amp just feeling as if playing directly as connected to Marshall 1959 directly.
Control : (Left to Right)
Upper stage:Treble Bass Lower stage:Volume Gain 
Volume: Adjust the overall volume
Gain: Adjust the overall distortion and sustain

Treble: Adjust high frequency distortion and volume

Bass: Adjust low range distortion and volume
SPECS
External dimensions (length / width / height /): 112 mm x 60 mm
X56 mm
Weight: 370 g
Current consumption: 9 VDC / 6 mA
Built-in battery: 9 VDC (006 P) x 1 recommended (DURACELL ROCELL 9 VDC)
Power supply adapter (sold separately): 9 VDC, Negative Tips (Regulated recommended)
True bypass