PRODUCTS
Lemongrass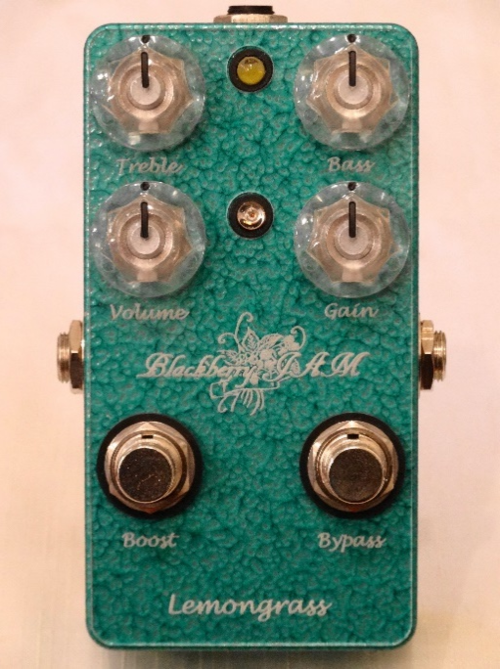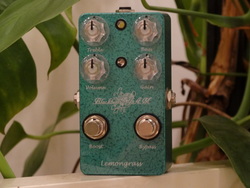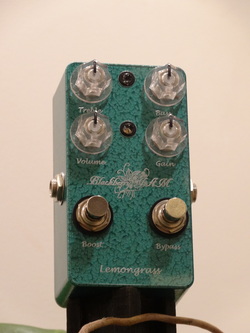 Lemongrass ¥27,000()
Blackberry JAM version Tube Screamer!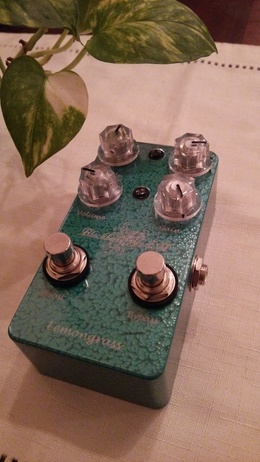 From the circuit design stage Tube Screamer cut out with a ompletely different idea, from booster to hot overdrive, is a TS pedal boasting a wide range of outstanding defense range.ile focusing on a nWhile focusing on a natural tone to the last, I focused on clear and smooth playability.
The foot switch which is also the feature of this instrument is the ON / OFF on the right side and the Boost on the left side, and the boost circuit arranged in the gain stage boasts a boost amount of up to 10 dB depending on the tuning of the knob, the volume, gain , I will boost all of the full range tone!
This makes it possible to control the amount of gain flexibly from high resolution crunch to thick walled hot overdrive during boost while playing a splendid clean that normally reminds of the clean channel of the tube amp.

I think that there are many people using small transistors / amplifiers in the home environment, but it seems that there are many people who feel a sense of unsatisfactory tube feeling is so dilute. Please try connecting it just before the amplifier in such a case.

"Lemongrass" not only adds the texture of the vacuum tube to the transistor amplifier of JC etc., as well as correction of a tired tube amp and the feeling that the channel of the amplifier was increased, when the boost of the tube amp was realistically done You can feel it, it is a preamp · booster.
Control : (Left to Right)
Upper stage:Treble Bass Lower stage:Volume Gain
Volume: Adjust the overall volume
Gain: Adjust the overall distortion and sustain
Treble: Adjust high frequency distortion and volume
Bass: Adjust low range distortion and volume
SPECS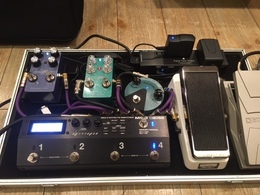 External dimensions (length / width / height /): 112 mm x 60 mm

X56 mm
Weight: 370 g


Current consumption: 9 VDC / 6 mA


Built-in battery: 9 VDC (006 P) x 1 recommended (DURACELL ROCELL 9 VDC)


Power supply adapter (sold separately): 9 VDC, Negative Tips (Regulated recommended)
True bypass