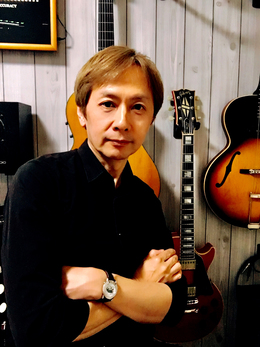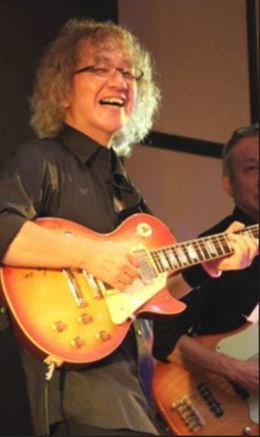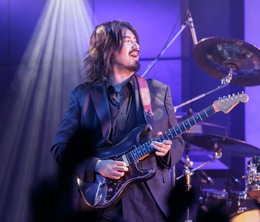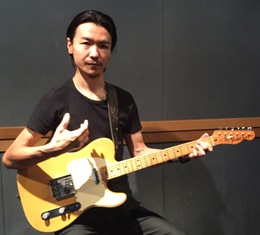 Yasuo Yamamoto
Musicians / guitar players / instructors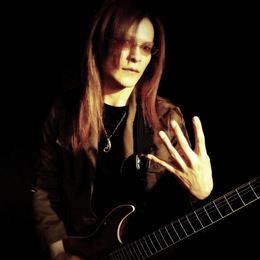 Musicians / guitar players. From its shredded play style it is called "super fast god".
In parallel with his own performance activities, he participated as support guitarist in various bands and artist's work as a guitarist. He is also contributing music magazines such as sound & recording magazine, guitar magazine and Young guitar.
He is also active as a promoter for a number of effector brands, DAW software, audio equipment brands, and instructs music compositions, music ensemble, and how to play the guitar at music schools as lecturers.
In 2014, in collaboration with Charisma and Toshiro Miyawaki of the Doctrinal Familiar General, we published a "book of secret ad lib" book.







Tomoki Ihira
Guitarist · Arranger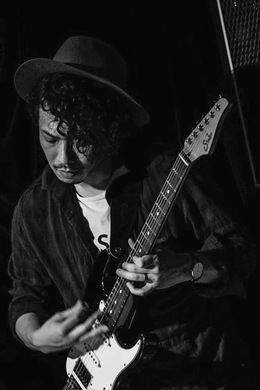 Born in 1980.
Born in Gunma prefecture.
Graduated from 2002 Tokyo Department of Music College of Music (Film · Broadcast Music Course).
Under the producer Mr. Masanori Sasasuji in 2004, he debuted as a guitarist of rock unit "TRAMP".
Since then, he has been active in various fields such as live recording of various artists, composing and arranging music, CM music production and so on.
Currently appeared regularly at NHK "Utacon" house band.
· Main recording participating artists (alphabetical order)
ATSUSHI, Hiroshi Itsuki, E-girls, EXILE, Gospellers, Masahiko Kondo, Fuyumi Sakamoto, 3rd generation J Soul Brothers, JAY'ED, Shimada Shimizu, Shota Shimizu, JUJU, TAKAHIRO, Anna Tsuchiya, Yoshihide Damaki, Ayumi Hamasaki, Flower,
Aya Matsuura, RAG FAIR, Leola ...
· Main live participating artists (alphabetical order)
Home entering Leo, AKB 48, Emi Meyer, Yuki Koyanagi, SHINee, JAY'ED, Shota Shimizu, Anna Tsuchiya, DEEP, Mai fuku, Fujisawa Norimasa, Boa, May'n, Leola ...
Takashi Fujita
Musician, Guitarist, Record Producer)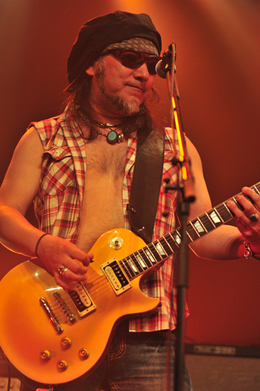 It's learned about as a guitarist of DOOM and a vocalist.
Band
* DOOM as well as Morota back (base) are formed in January, 1986, a February tape measure debut in 1988.
* DOOM is Fujita's solo unit-like shape for 1999 years after Mr. Morota's sudden death, and live broadcasting is performed sporadically.
* I announce a re-start of DOOM in 2014 and appear on "VIOLENT ATTITUDE 2015" performed by CLUB CITTA' on January 12, 2015. It's learned about as a guitarist of DOOM and a vocalist.

Support
* THE MAD CAPSULE MARKETS - In 1996, I participate in a tour and recording.
* J - 1st of J which was a bassist of LUNA SEA participates in recording of a solo album in 1997, and I have crossed and have supported it for 17 years after that, but i retires December, 2014 voluntarily.
* SOFT BALLET - From 1993 to 1995, guitar support.





Shoichi Tomomori
Musician, Guitarist, Composer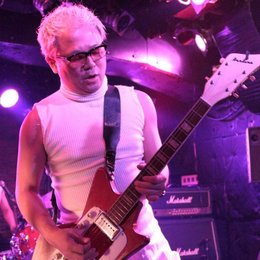 From Fukuoka-ken.
The super guitarist which represents Japan.
The great master of a multi-musician who deals with support and a produce of a VIP artist even if member background of former Rebecca is set aside.
"The migratory bird which held a guitar" and "super guitarist in a sink (flow)" are called.
Band travel
* 1984-1985 - AUTO-MOD
*, 1986-1987- Rebecca.
* 1998 years per 1987 years- muscle girlhood area
* 1990 - LIQUID BLUE
* 1992-1994 - Rittz
* 2004 year- - Venus diamond
* 2013 year- - Onizuka Chihiro and BILLYS SANDWITCHES
*- - JET SET BOYS, HARN in 2015
Support
* Chuya & De-LAX PERSONZ, Manabu Miyahara and go buns
* Icehouse Kyousuke, Okui Kaori, hitomi, Yo-GO'S and BIFF
* Humi Fujii unpleasant KP, Roppongi and Tamagawa Dominic boys
* KENZI, Akira Onaka, Keiji Shiina, Ai Otsuka and Onizuka Chihiro
* Denda Mao, shopping area band, shopping area band and more
Music offer
* GO-BANG'S, LIQUID BLUE, icehouse Kyousuke, Rittz and Hiroshi Mikami
* Keiji Shiina, Onizuka Chihiro and BILLYS SANDWITCHES
* Venus diamond
(It's excerpted from Wikipedia.)
https://m.facebook.com/shoichi.tomomori
Hidehisa Sasaki  (Guitarist)
2005 and RITTOMYUJIKKU sponsorship guitar magazine "strongest Players Contest" grand prize winning a prize.
Writing of work arrangement, recording, a rendering style feature article of a guitar magazine and a column and locking of the side, the artist support and the pop music animation game music which do a live campaign energetically by a jazz fusion scene as the guitarist all genre can play from rock to jazz
Publication of a manual over empty jazz is active in a variety.
"Material world reconstruction" is released more than a pony canyon in 2012 as the band "I rampage materially." guitarist by which a performance reproduces and plays impossible music by the manpower.
I appear on " MIKU HATSUNE MAJIKARUMIRAI Concert" performed at Yokohama arena.
I appear on NHK "SONGS" by Seiko Matsuda support.
"OKASANNTO ISSHO." I'm serving as a guitar of puppet show "GARAPIKO PU-" play Ban.
The expressive power abundant in dynamics and the catchy melody sense are standard.
http://hidehisa.syncl.jp/
Makoto Sato
Guitarist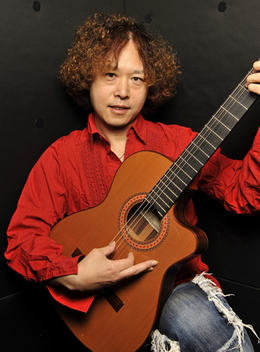 From Tokyo-.
I go to America after Musashino music academy graduation in 1981, and I received the clinic of Scott Henderson is quiet In a tongue flannel.

I'll participate in Pedro and a capricious concert tour more than 97 years, and it's a member.
I participate in 4 albums and am selling it at present.
A boy corps, Masahiko Kondo, Yoshimi Iwasaki, KAZUN, Shoji Narita, Makoto Okamoto night and Matsuda Kizato, sub-, KATUMI is pure and comes into action as a support guitarist of a YUU swallow, Tono.
I participate in Tendo friendship and Mako Ishino's recording. Kiyotaka live support.
Live campaign of a Latin jazz band.
Ken Shima I participate in a music director musical.
For Miho Nakayama and Mari Henmi, music offer and commercial composition.
In 2015, a guitar inn strike album "One Phase Two Face" is released.
http://www.itsumo-music.jp/makoto
Shinji Kaizu
Guitarist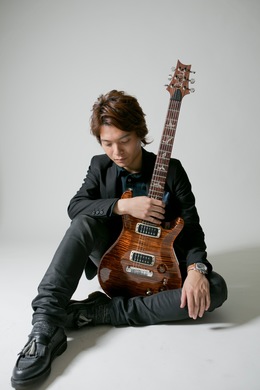 It was born in Osaka in1988.
Corporation van quiche belonging.

I study a classic guitar including a guitar under Mr. Makoto Nakagawa by 16 years old.
It passes for 5 years and a master class lesson of Mr. Mike Sterne is attended.
I have guitar magazine contest judge special award other ones and a large number of winning a prize careers.

Activity as a composer also starts.
It's a bassist and I study work arrangement under a teacher for Mr. Shitano HITOSHI of a work arrangement person.

I participate in commercial musical production of a sound produce of a musical event, a radio and a television.
http://shinjigt.exblog.jp
Nobuki Takamen
Jazz Guitarist, Composer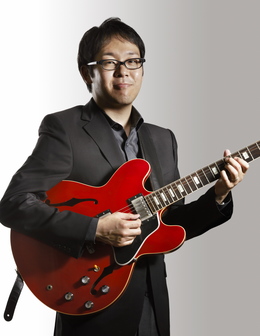 It was born in Hiroshima in 1977.
New Jersey residence.
I begin to play the guitar by self-education from 14 years old, and enters Berkeley college of music in 2001.
I win a professional division award and graduate by the head in 2004.
A base of activity is moved to New York at the same time.
A tour at Canada and Europe as well as the performance activity that New York was made the center are also performed.
Montreal international jazz festival of the world maximum level and a low Chester international jazz festival appear on a large number of jazz festivals.
Japan tour is being performed in autumn every year from 2004.
1st album "Bull's Blues" , 2nd album "FROM NOW ON" , 3rd album "Live at the Iridium" , 4th album "Three Wishes" and 5th album"Solo Guitar" I released.
I get high evaluation from the United States and European media.
http://www.nobukitakamen.com